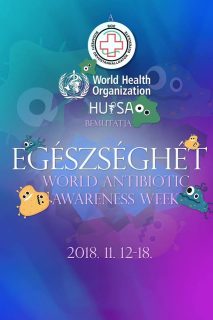 Budapest Medical Students' Association and HUPSA – Hungarian Pharmaceutical Students Association brings you the 3rd Health Week! Within the Semmelweis memorial year and associated with WHOs Antibiotic Awareness Week, we attempt to provide you the freshest information about antibiotic resistance.
Where and when? Join us at the University of Veterinary Medicine Budapest on November 13th at the Students' Centre (P building) between 9 am and 2 pm.
At their stands, you can update your knowledge on antibiotic resistance and fill out a quiz.
We are looking forward to seeing you on Wednesday!
For more information, please visit the Organisation's Facebook site:
https://www.facebook.com/events/1920470881335790/