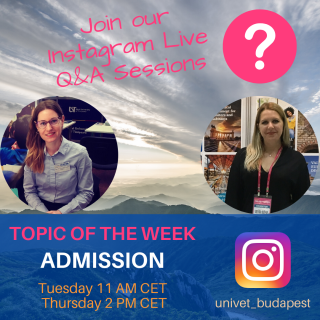 We are coming with the next Instagram Live Session on Tuesday (12th May) and Thursday (14th May) with our Admission Officers. If you have any questions send us using the Question card in our Instagram Story, it opens 24 hours before the Live Session.
Topic of the week: Everything about admission
Platform: Instagram
Time: Tuesday at 11 AM and Thursday at 2 PM CET
See you there!