Are you interested in our University? Do you have questions you haven't asked yet? This is your chance to get to know UVMB better.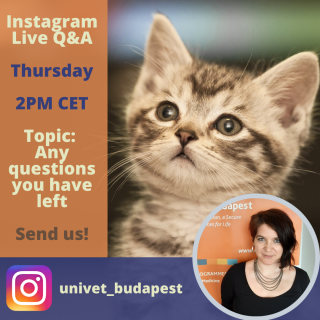 Hear directly from our Admission Officers, they will be live from the campus to give all the answers you need. This week we do not have a specific topic, so feel free to ask anything about the University, the admission process, the study program or Budapest.
Submit your questions 24h before using the Instagram Story Question cards, so we won't miss any of your questions.
Platform: Instagram
Date: June 4th, Thursday at 2 PM CET
See you there!