Dear Students!
We would like to support you with some additional mental health tips and practices. There is a lot of online materials helping to stay fit during these difficult times. Among them, we would like to put together a list of tools for you.
Apps:
SAM – Self-help for Anxiety Management: available for iOS and Android devices. (Users can record their anxiety levels and triggers, include 25 different self-help options to help users to cope with physical and mental symptoms of anxiety.)
Breathe2Relax: available for iOS and Android devices. (It walks users through breathing exercises that help you reduce stress and stabilize mood, control anger, and manage anxiety.)
Online 1:1 personal counseling:
Online 1:1 confidential counseling is available with your student mental health counselor during office hours on Mondays & Wednesdays between 8:00 am – 12:00 pm.  Feel free to set up an appointment via this link and meet the counselor in a HIPAA compliant telemedicine platform. Find out more about services here!
Online seminars on life-skills: 
Short Youtube video seminars on resilience during COVID-19: 
Part 1: Click here to watch
Part 2: Click here to watch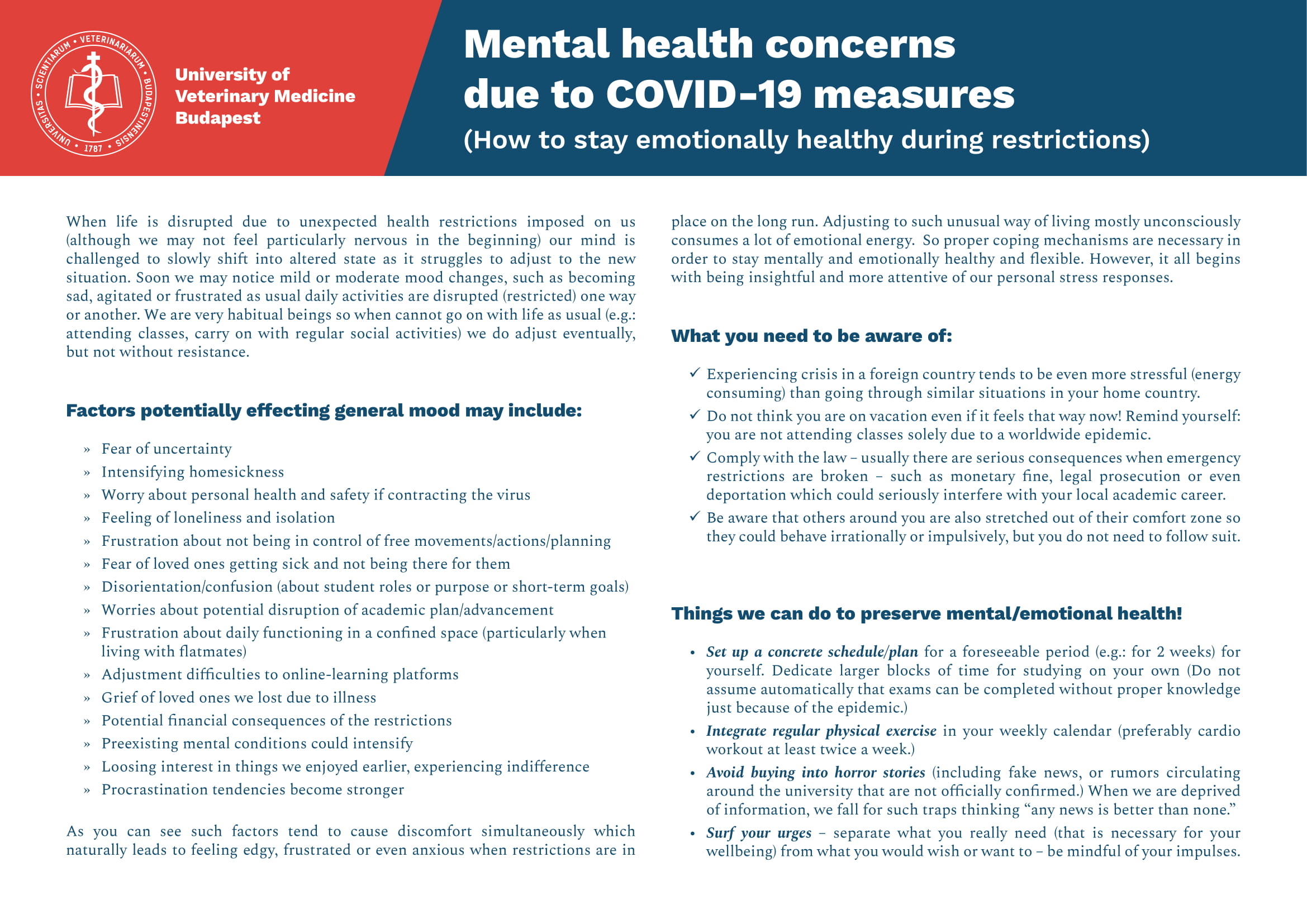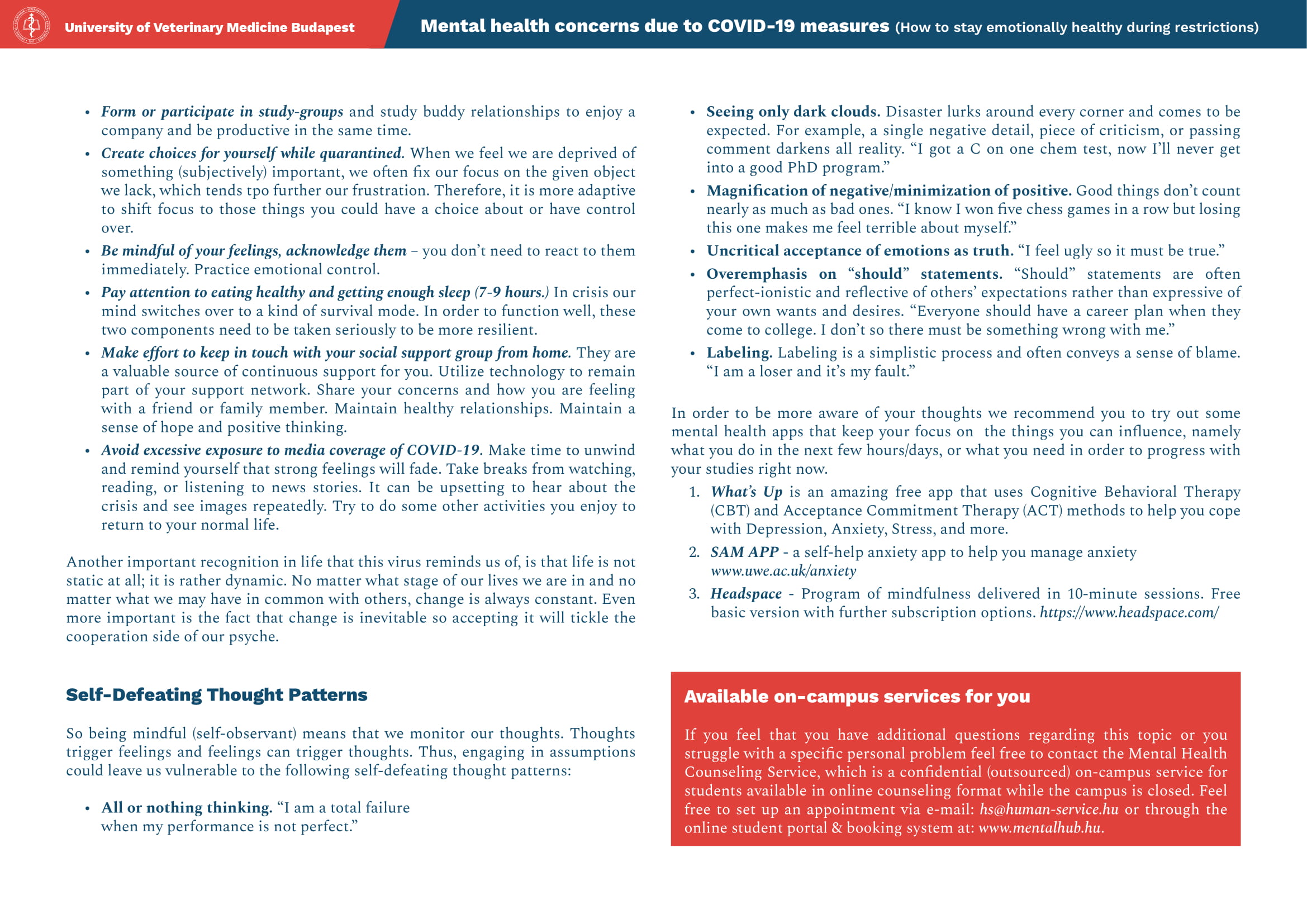 Download as pdf here.