Introducing:
Final Year Apprenticeship with Meadows Vets Centre

This award provides funding to the value of £1500 and the potential offer of a full time job as a qualified vet. Funded by Meadows Vet Centre, Aberdeenshire, this award includes around 8 weeks of extra-mural studies placement training, specific to your eventual job, in this busy, genuinely mixed practice in Aberdeenshire.
Applications for this apprenticeship are invited from all 4th years studying veterinary medicine with a keen interest in and commitment to beginning their career in mixed practice. To apply please send us your CV and a covering letter.
Applicants successful in the first phase of selection will be invited to spend 1- 2 weeks of EMS with us during your 4th year. The successful recipient will be decided on during the summer prior to the start of their final academic year.
Meadows Veterinary Centre:
We are a 9 vet mixed practice with a main centre in Oldmeldrum, situated approximately 20 minutes from Aberdeen, and a smaller surgery in New Deer, approximately 15 miles to the North. Our New Deer surgery is primarily our large animal office with regular small animal consulting. Oldmeldrum is our main centre and has our small animal operating facilities, and 2 stables for on-site equine and farm work.
With a mix of experienced, qualified veterinary nurses, assisted by our student nurses and admin staff it is a great environment in which to learn. Whether it's getting the basics like small animal neutering operations perfected or helping out on more complex orthopaedic procedures we can provide the range of experience needed to enhance your EMS record. From dairy fertility visits in the morning to equine lameness work-ups in the afternoon every day can be as varied as the next.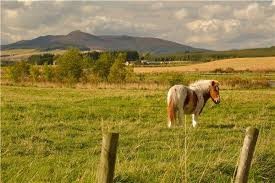 More Details
Following a successful 4th year EMS placement, students who indicate a strong interest in accepting a job at Meadows Vets Centre upon graduation (with a flexible start date up to mid-September in the year of graduation) will be considered by the directors of the practice for the final year apprenticeship.
We would recommend arranging to come and see practice for this 1-2 week block during our seasonally busy period which is from Christmas till May. We would prefer to have only 1 student with us at a time to ensure the maximum interaction with all aspects of the practice. There is spacious bed-sit type accommodation available at the Oldmeldrum surgery for those who require somewhere to stay. Active participation in evening call-outs and weekend work is encouraged to get a real-life feel for the 24 hour nature of our work.
No such thing as a free lunch?
Come prepared for all aspects of mixed practice from routine dairy fertility visits, equine lameness investigations, small animal consults to challenging medical and surgical cases. You don't have to worry about a packed lunch – lunch is supplied.
If you have a particular interest in any aspect of mixed practice let us know and we can tailor the time to maximise your chances of impressing us with your skills and knowledge.
At the end of the placement we'll discuss your experience with us and you'll be given an opportunity to give feedback and confirm whether or not you'd like to be considered for the apprenticeship award. We would then request that all EMS students inform us of the outcome of their 4th year exams. All those who have successfully reached final year will be short-listed and the directors will choose a new apprentice. A formal offer will then be made consisting of a detailed employment contract and how the award of £1500 will made during the course of final year.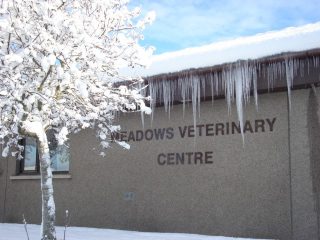 Payments
£500 will be paid upon acceptance of the apprenticeship contract.
£1000 will be paid following a successful appraisal in February. We would expect a minimum of 2-3 weeks EMS to be completed and assessed by this time. These payments are yours to keep and are not dependant on whether a job is ultimately available at the end of the apprenticeship.
A Change of Heart
If either party have a change of heart at this stage the final payment and employment contract can be cancelled.
If you fail your finals the job offer may be retained subject to passing a re-sit and re-setting a new proposed start date.
Job Confirmation Date:
If a position at Meadows vets is not going to be available following your graduation we will inform you no later than 31st May. The employment contract will be cancelled at this time. The apprenticeship payments do not need to be refunded.
 Working as a Vet at Meadows Vets – Rewards and Benefits
Pay – We regularly check our salaries against similar positions nationwide to ensure we offer a competitive package. We'll review your basic pay every year and offer extra performance rewards to recognise individual achievements.
Holidays – 30 days holiday
Employee Discount – Employees benefit from our generous discount scheme on products and services from the practice.
Pension – Meadows operates an auto-enrolment type pension which means you benefit from employer contributions to your pension.
Health Insurance – Private medical referral care ensures our vets have a choice of consultant, no waiting list and convenient appointment times.
Professional Memberships – RCVS fees and professional indemnity cover paid
Accommodation – 2 bed house/flat with garden away from the surgeries, council tax paid.
Sabbatical Option – An opportunity to take a break from work for up to 3 months. Available after completing 18 months of employment.
Training / CPD – up to 5 days of annual external CPD days per annum and plenty of help from experienced members of staff to complete your PDP from our naturally wide range of cases.
Salary sacrifice schemes
– Child care vouchers
– Company car*
* 1 – Company van –  see below for details
*2 – Provide your own vehicle and receive 45p/mile for your travel on practice business (visits, CPD travel etc) for the 10,000 miles then 25p/mile thereafter. Assistant mileage can be as high as 15,000 miles = £5750, tax free to cover your running costs.
Our Newly Qualified Apprentices:
Our 1st 2 apprentices started this summer after successfully completing their checklists (and passing final exams & graduating). June and Louisa have made a really positive start to their professional careers. They have given feedback: "the apprenticeship programme has really made the transition into working life smooth, from being able to find equipment, using the x-ray machine and practice management system, to building a positive relationship with many clients before starting work".
Company Van Option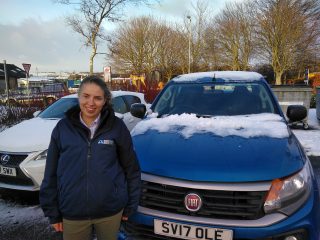 We will endeavour to provide a high-spec Corsa-style commercial vehicle suitable for company use which is for the purposes of carrying out your duties.
'Commercial vehicles' such as vans used for business use do not attract any tax penalty. As you are expected to be on-call from home you are also entitled to use the vehicle to and from home. Please note that the provision of an average company car would cost you between £1500 and £1800 in tax per year.
 The rules and procedures in relation to the use of the company vehicle are set out below in the practice's car policy.
The provision of a company vehicle is conditional upon you holding a valid full driving license for 2 years entitling you to drive motor cars in the United Kingdom, having a clean driving record and being an acceptable insurance risk.  You will provide the practice with a copy of your driving licence (including access to your DVLA Access Code) from time to time as reasonably requested and you must immediately notify the practice if you re disqualified from driving.
Subject to you remaining entitled to a practice vehicle we will pay the costs of insuring and taxing the vehicle and will reimburse you, upon production of satisfactory evidence of payment, for all reasonable running expenses (including fuel, lubrication, maintenance and repairs – covered via maintenance agreement with the leasing company) in connection with such use in so far as they are properly incurred by you in the performance of your duties for the practice.
You shall:
take good care of the vehicle and ensure that the provisions of the practice's car policy as amended from time to time and any policy of insurance relating to the car are observed;
you will ensure that the vehicle is not used in a condition which contravenes any relevant law or regulation and, if required, that a current MOT test certificate is in force in respect of it.
 be responsible for payment of all fines, incurred for traffic offences and parking fines;
notify the practice of any accidents involving the vehicle (whether or not these take place while you are on business) likely to give rise to a claim under the insurance policy or any other events which should be notified to the insurers;
immediately inform the practice if you are convicted of a driving offence or disqualified from driving;
return the vehicle in good condition, with all keys, accessories and documentation relating to it and fuel card (if provided) to the practice or such other place as the practice may reasonably stipulate immediately on the termination of your employment howsoever arising or on you becoming no longer legally entitled to drive or during any period of absence from work due to illness or injury which exceeds 3 months; and
the provision of the practice vehicle may be withdrawn if any of the above are contravened, or following an accident where you are found responsible and the vehicle is 'written-off', or following any minor accidents where you are found responsible and/or the insurance premium is increased by more than 10% for whatever reason. You may also be liable to pay the company's insurance excess amount in such circumstances;
mileage out with business use: you are entitled to reasonable use of the Company car for your private purposes in the United Kingdom however private fuel for long journeys (more than fifty miles) or holidays will not be paid by us. You agree that no members of your family may drive the Company vehicle. You understand you may become liable for a benefit in kind tax charge for fuel used for such mileage, as decided by HMRC, at any point in the future.
You are entitled to reasonable use of the practice car for your private purposes in the United Kingdom however private fuel for long journeys (more than fifty miles) or holidays will not be paid by us.
More information: https://meadowsvets.co.uk/