AniCura is one of Europe's leading providers of high-quality veterinary care for companion animals.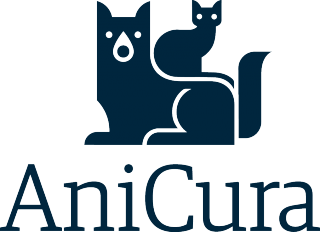 AniCura offers a wide range of high-quality medical services covering preventive and basic health care as well as advanced diagnostics, internal medicine, intensive care, surgery and orthopaedics. AniCura also provides rehabilitation, physiotherapy and dietary advice and offers selected pet food and care products.
AniCura is present at 400 European locations and creates peace of mind for pet owners through excellent access and patient safety. Every year, AniCura's 9,500 employees attend to more than 3.3 million companion animal patients. AniCura is a trusted training and referral body.
Focus on quality
AniCura's ambition is to provide the highest medical quality available. Our work around medical quality development is extensive, and we invest in education, research and equipment.
Advanced care
A large part of the advanced and specialized veterinary care in Europe is performed within AniCura, and the company employs a high proportion of the industry's international specialists. New clinics that join AniCura are carefully selected based on medical quality, their values and ambitions to develop.
Working at AniCura
As an employee at AniCura you are part of a European family of passionate and dedicated colleagues.
AniCura's ambition is to be the most attractive employer within veterinary care. We dedicate significant time and resources into developing our employees, as we know that high employee satisfaction is key to reaching our goals of providing a best in class medical quality and customer service.
AniCura as a company and employer can be summarized as below:
A truly values driven organization. Our values guide us in everything we do, from medical care and customer relations to leadership and employee interaction. We invest time and effort in our values to make sure these are shared throughout the company.
A shared passion for pets. At AniCura, we share a great passion for companion animals and their well-being. We treat pets with the compassion and respect that they deserve, and are united in our commitment to improve their quality of life.
"At AniCura, we share a great passion for companion animals and their well-being"
Quality as the first priority. High medical quality is at the heart of our business and we have a unique quality program and a dedicated team to support quality development at all our animal hospitals and clinics.
Financially stable. We are convinced that continuous investments in our staff, advanced medical equipment, systems, infrastructure and facilities are all important to reach our goals.
Unique opportunities for personal growth. AniCura's employees grow and learn through our educational initiatives and our international network of veterinary professionals. We help our employees to share knowledge between countries and clinics, and we encourage individuals to specialize.
Work life balance. AniCura strives to find solutions to combine work and family. We are convinced that being able to combine many aspects of life is key to our success.
 A life-changing journey. AniCura is one of the fastest growing veterinary care companies in the world and everyone at our company is part of the same journey. At AniCura, we shape the future of veterinary care, together.