Meet Aditya Daniel Jha, our graduate student, former ISC president who started his journey in India, continued in New Zealand and thanks to a coincidence ended up as a vet student in Budapest.
Tell me about your childhood. What made you decide to become a vet?
I grew up in Mumbai, India which is a very big city, but we have always had animals, so I always had a dog at home. When I was 10 years old, I was riding horses at a farm outside of Mumbai, which was when my love for animals became a lot bigger and then I knew that I wanted to work with animals.
What do your parents do?
My dad is retired now but he used to work as a captain. Two years after I was born, he set up his own company for technical management for shipping. My mother is an artist, she paints. Now they live in a city close to Mumbai.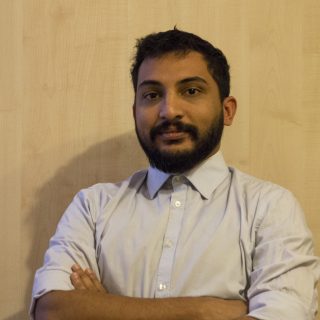 So you do not have any veterinarians in your family?
No. My dad's mother is a doctor but not in the veterinary field, that is the closest we had. She worked for the WHO. No one in my family has anything to do with animals, we have just always been animal lovers. They were very supportive when I said I wanted to become a vet. My mother likes to say she knew I would become a vet before I did.
We are quite far from India. How did you end up in Budapest?
After I finished my studies in India, I went to New Zealand Massey University for two years to do a science degree there. I was studying at an agriculture bachelor program majoring in equine but I wasn't enjoying it.
Why not?
There was a lot of economics and agribusiness that really did not make sense to me.
In 2013, one of my mentors from India, Dr Ravi Reddy, called me up to tell me about this university. He was the president of the World Equine Veterinary Association when the WEVA conference was happening in Budapest and got a tour of the campus. A week later I applied and a month later I got the acceptance letter and left New Zealand to come here. I wouldn't have known about this university if it wasn't for him. And I am very glad that it happened.
Why did you choose to study abroad?
Vet school in India is very different from what it is here. It is good but I wanted to experience studying in other countries which is why I went to New Zealand and then came here. I studied IB in high school, so after you do that getting into an Indian program is a little more difficult – which I did not know at that time – so it's easier to go abroad and study there. I have been studying in English throughout my life, so I didn't have any issues studying in this programme in that respect. The Hungarian education system is very similar to the Indian education system in terms of how formal it is so the transition was easy for me.
Was it easy to live in Budapest, so far from your family?
I have never had a problem living away from home. I used to work a summer job at a farm outside the city and be away from home for a length of time. I never really liked cities, so I always preferred to be on a farm. And then I left for university when I was 17. Actually, I quite enjoy living by myself.
And what do you think about Budapest?
Oh, I love this city. It's my last month here and I am not ready to leave. This city has become like home so it's going to be really sad. I am trying to do as much as I can before I leave.
What about student life at the university? Was it easy to fit in?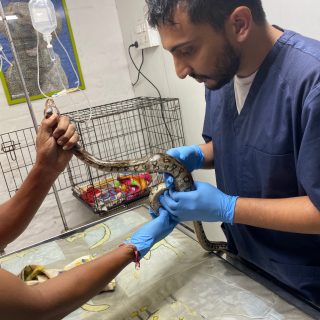 I really enjoyed the student life here. I mean exams are hard, this university is very hard but it's a vet school, no one expects it to be easy. I always wanted to be active in the student life which is why in my first year I joined the Foreign Students' Association. In 2016 we changed the name to International Students' Committee, I was the president at that time. I was lucky enough to have friends in all the courses when I was in the first year and I know that some of my classmates didn't have that sort of thing. That is why I wanted to see if I could get everybody together. I have Hungarian friends, German friends and friends outside of the university, so I guess my experience was a little different from what the other international students have.
There are several events at the university to help students get to know each other. 
Yes, for example, International Day is always the biggest event and I have been lucky enough to help organize these events with the HÖK. But it's not just the International Day, the university has a collection of events that help students take their mind off studying. The events organized by Péter Lessi and the Students' Secretariat are always great.
Do you have a favourite spot here, inside the campus?
Hmm, maybe the Student Committee Office. There is a coffee machine in there and it's a nice place to relax. But the courtyard in the Student Center in general is a cosy place to sit down after they renovated it. Especially in the summer when the sun is out.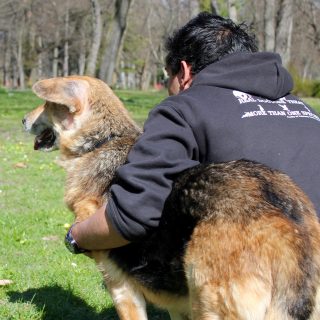 Let's talk about your studies. Is there a special field of veterinary medicine you are interested in?
Well, it has changed over the years. Like I said I grew up around horses and first I only wanted to work with horses. I wanted to be a professional showjumper at one point but that obviously did not happen. When the vet used to come to the farm, I got more interested in the medicine side of things. I came here only wanting to work with horses but in the last couples of years small animal medicine became sort of an option, I still find it hard to choose between the two. Dr Deepa Katyal, who I work with back in India, runs a small animal clinic but she also works with wildlife rescues: monkeys, snakes, birds so I have been lucky to be exposed to everything. But because of that I still don't know exactly what I want to do. A little bit of everything. A very close friend runs the Kalote Animal Trust shelter outside the city with around 400 animals of over 20 species and I would like to be able to help as much as I can.
Which were your favourite subjects at the university if you had any?
In the first two years, it was anatomy because that is the big one we focus on the most. And then eventually it was clinical diagnostics and internal medicine what I found the most fun and that's what I want to do when I go back to India.
You have just completed your studies. What was your thesis about?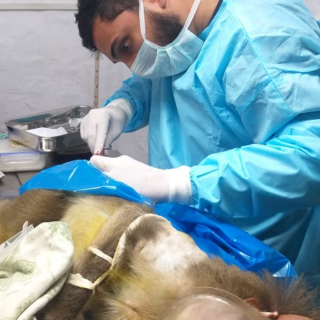 It was a survey of babesia infections of dogs in Mumbai which is a big problem we are facing. In India we have a giant stray dog population and it's increasing.
What are your plans for the future?
I am moving back to India. The woman I was talking about has offered me a job in her clinic. Small animals and exotics, maybe a little bit of horses on the side.
Do you have any advice to those students who are planning to study here?
Definitely come here! Focus on the university, studying is very important. But do at least one or two things a week that has nothing to do with it. Enjoy yourself, you are living in Budapest! I have seen a lot of cities, it is one of the nicest I have ever lived in.
I saw that you have a tattoo with 3 paws, what is the story behind it?
Oh yes, I have a few tattoos. It's my three animals back at home, a cat and two dogs. It's their actual paw prints. After my horse died a long time ago, I got her horseshoe and name on my back. I also have a horse skull and a dog skull that I have just got recently because they are the two main animals I want to work with. I am getting another one of Budapest, the view of the Danube and Chain Bridge on my leg in a couple of weeks. Just a little something to always remember this city by.