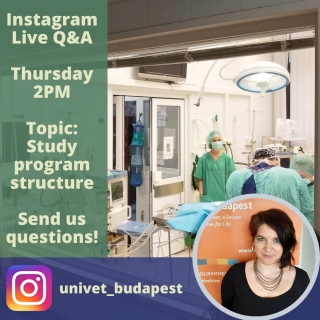 Join our next Instagram Live Session on Thursday (21st of May) with one of our Admission Officers, to find out everything you need to know about the study program structure of the university.
If you have any questions do not hesitate to send us! Use the Question card in our Instagram Story, so we won't miss any of your questions, it opens 24 hours before the Live Session.
Missed the previous Q&A-s? Don't worry, check our Facebook page, we upload the videos later on.
Topic of the week: Study program structure
Platform: Instagram
Date: 21st of May Thursday at 2 PM CET
Meet you there!