We would like to draw your attention to the '9th BfR-Summer Academy 2021 – Lecture series'. The BfR Summer Academy is a professional expert training course on risk assessment and risk communication in the area of food safety. This year it will be held online. Participation is free of charge.  The language of the event is English.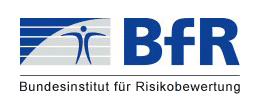 August 16 to 20, 2021; 6:30–11:00 UTC each day (Eastern time zones)
August 23 to 27, 2021; 11:30–16:00 UTC each day (Western time zones)
For more information and to apply by 18 July 2021, please click HERE.