Could you pass the entrance test today? Do you want to be sure?
The prep course is designed for students who are planning to take the entrance exam in Biology and Chemistry to the University of Veterinary Medicine Budapest.
The design of this course is based on effective time-management principles and precise estimations of curriculum processing.
The course is run by experienced teachers and tutors who currently either work at the university or at international high schools in Budapest.
Advantages of the online prep course
Tailor-made e-learning methodology with a powerful learning management system
Extensive test bank, more than 1,500 test questions from previous years' entrance exams
1-on-1 tutors, tailor-made feedback, and guidance from experienced teachers
Keeps you on track, easy-to-follow course design to guide you along
Learning and support materials of the course
Through the e-learning system of UVMB, the students of the course will have access to:
livestream video presentations covering each entrance exam topic in Biology and Chemistry
prerecorded video presentations for self-paced absorption.
mock tests,
glossaries and wordbooks,
reading assignments for self-assessment,
interactive webinars to cover blind spots,
written assignments to test your knowledge.
You can now join the online preparatory course
Please let us know about your motivation to become a Veterinarian and your prior studies in Biology and Chemistry.
Join the online preparatory course by sending your application to [Click to see email].
To conclude, the course will take 20 weeks, starting sometime in October.
It will be followed by a 4 week-long recap phase to ensure your previously acquired knowledge is well organized for the exam day.
Teachers of the course will support you by holding plenary sessions weekly and by reviewing your written assignments.
Entrance exam dates for the September 2022 intake will be available in April and May 2022, right after the course.
Tailor-made learning methodology combined with a powerful learning management system
Adequate quantity. Not more, not less, just enough.
Thorough knowledge is guaranteed. Via the personal study hours and 1-on-1 tutorials.
Proven to work. Increase your chances by going through the weekly lessons and prepared materials and the result will be visible. Finishing the pre-vet course will make it easier for you to excel in the first semester of your university studies as you will be able to build on the knowledge you gained during the program.
Effective support system. Having feedback and professional support from trained teachers will keep you on the right track. Push notifications, reminders and data from previous weeks' progress will help a great deal when it comes to learning large quantities of information.
In numbers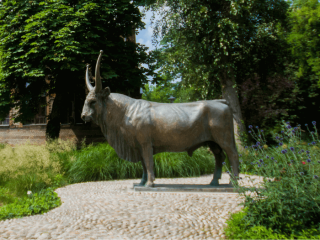 24 weeks
40 exam topics
150 mock test
1500 test questions
24 1-on-1 lesson
 University of Veterinary Medicine Budapest
More than 230 years of tradition.
European accreditation since 1995, American accreditation is in progress.
Among the best vet universities in Europe.
Located in Budapest, which is one of the most thriving, colorful, and inspiring capitals of Europe.
Successful students about the entrance exam
What to study?
"Plenary meetings, 1on1 meetings, recap meetings, lots of mock tests can help us find out our problems."
How much is enough?​
"A great advantage of a course is its specificity. Topics and tasks are very concrete and well-structured. There is exactly such information that the applicant has to know."
Excellent time management
"Easy-to-review and very detailed classes, which makes it easy for you to follow all the steps in the processes. Good exercises to deepen and test my knowledge."
Not more, not less
"I worked ahead and appreciated the pre-recorded videos on the website. Those and the mock tests helped me fully understand topics I had never seen before in high school. All the teachers were clear and helpful."
Competent tutors
"Overall, I found the course very helpful and useful. The teachers' attitudes were all outstanding, they were always ready to help, and they were always very friendly and understanding. Without the course, I am sure I would not have been able to prepare for the tests so well."
English skills
"And the program helped increase English skills for students like me who don't live in an anglo-Saxon country."
It is easier than you think
The course is run by experienced teachers and tutors who currently either works at the university or at international high schools in Budapest.
You only need a powerful tool that leads your way, every day, until you receive the acceptance letter.
Follow through all the bites-sized video, plenary sessions, webinars, mock tests, and 1-on-1 lessons, and nobody will stop you from entering the university you aimed for.
premium
medium
basic
 FEATURES
1745 EUR / subject
3490 EUR / 2 subject
29 EUR / day
1195 EUR / subject
2390 EUR / 2 subject
20 EUR / day
595 EUR / subject
1190 EUR / 2 subject
10 EUR / day
Study materials and tutoring
Plenary sessions on the 20 Biology and 20 Chemistry topics of the entrance exam
√
√
√
Reading assignments
√
√
√
Three mock tests for every topic, every week
√
√
√
Reviewable video presentations
√
√
√
Lists of key concepts and glossaries
√
√
√
Option to contact tutors via email
√
√
√
1-on-1s with the teachers of the course focusing on individual needs
40 hours
20 hours on-demand
x
Tailor-made feedback after 1-on-1s
40 hours
20 hours on-demand
x
Study groups
Participation in online study groups (on demand)
√
√
x
Support
Access and 24/7 assistance for the e-learning system
√
√
√
Approachable tutors via e-mail
√
√
√
Learning techniques and stress management
Tricks and tips on learning techniques and stress management
√
√
√
Interactive webinar focusing on learning techniques and stress management
√
√
x
Impressions of campus life
Group session with a Student Ambassador
√
√
x
Recap
Recap interactive webinars
√
√
√
Recap mock tests
√
√
x
Recommendations for further studies
√
x
x
How to start the course?
Drop an email to [Click to see email]. Please let us know your motivation for becoming a Veterinarian and your prior studies in Biology and Chemistry.
Please be as specific as you can be and let us know which package you are aiming for.
The teachers of the course will review your application. After a day or so, you will receive an email with the details on starting the course.
To initiate a transaction of the participation fee is also a precondition.
Introduction of UVMB
FAQ
What is the process of enrollment?
Once you have decided to enroll, please send an email to [Click to see email] with the details about your motivation for becoming a Veterinarian and about your prior studies in Chemistry and Biology. Please be as specific as you can be. The official enrolment process will automatically start by offering you an available seat via email.
Once your financial contribution has been transferred you will have access to the study materials.
Is the course an official program of UVMB?
Absolutely. Please visit the homepage of the University and read more about the process of admission.
For further info, please follow this link: https://univet.hu/en/education/admission/
How many hours per day will it take to complete the course?
Completing all the tasks in the Premium Package will take up to 4-5 hours per day. If you were to choose Medium or Basic Packages, you also need to block a similar amount of time to consume all the relevant information.
What are the chances of getting admitted after finishing the course?
The course operates with an average success rate of 85-90%. Participation in the course will increase your chances significantly. The strength of the program is that you will not need to study more, nor less, but exactly the amount you will need for a successful entrance exam. The e-learning platform will display your progress transparently which helps you to keep on track. Conversing regularly with experienced teachers will make you confident enough when facing the entrance exam committee.
What kind of e-learning platform will I use week-by-week?
You will be using Moodle, the official e-learning platform of the University. It is a free and open-source learning management system (LMS) written in PHP language and used by hundreds of universities around the world.
Can I pay in installments?
No, unfortunately not. If you are committed to being enrolled, you need to pay the total fee of the course at the beginning.
Who will be the tutors of the course?
Some teachers of the university and international high school teachers who have had expertise in preparing high school students to successfully pass entrance exams of veterinary and medical university programs at Budapest-based universities, known for their high standards.