This year the Night of the Museums turns 20! The night when everything comes to life!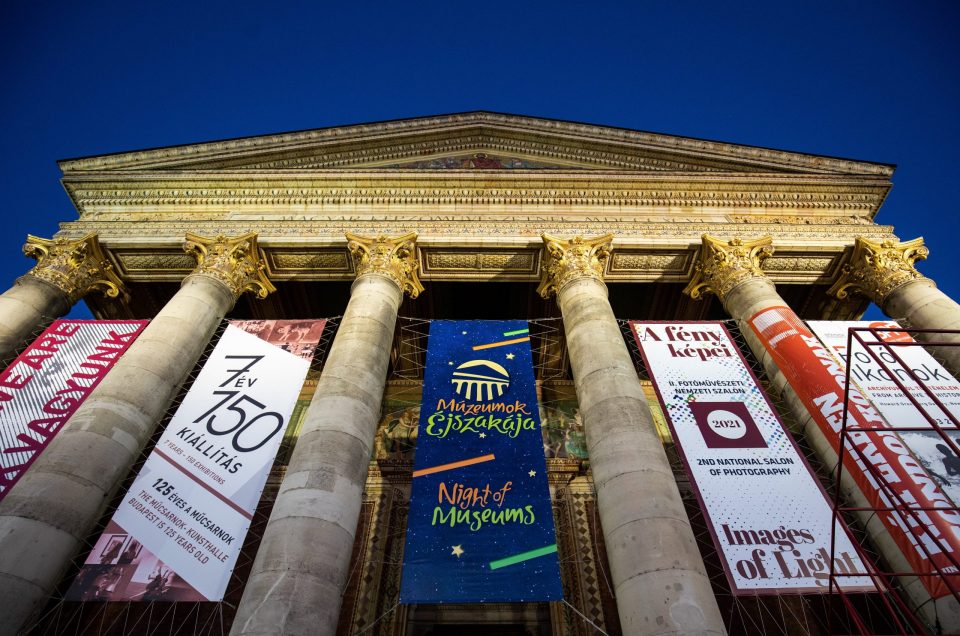 The country's largest and most popular cultural event, the Night of the Museums, will be held on the Saturday of June 25, the weekend closest to the summer solstice – for the twentieth time. This year, the exhibition venues and collections are once again in out in force with concerts, guided tours, interactive events, family programs, and a number of surprises to make this magical summer evening unforgettable.
Our university is attending as well, come and visit our beautiful campus.
Some 400 institutions host nearly 2,000 programs for the round anniversary. Those who have been with us before – even once, with friends, family or sampling the cultural offerings of the evening on their own – certainly have had a memorable day and night. The organizing team of the Night of the Museums and the institutions taking part in the program have been working for months to yet again deliver a memorable experience.
More information: https://muzej.hu/en
Where can I buy a wristband?
Entry wristbands for the Budapest Museums Night can be purchased at the participating museums and venues in Budapest, as well as on the jegymester.hu website. (Tickets ordered from the ticket office can be redeemed at the central ticket office located at: 1065 Budapest, Bajcsy-Zsilinszky út 31, and at the museum ticket offices until May 24 or by Foxpost until June 20.)
In the countryside, tickets can be purchased at the relevant museums.
What is the price of the tickets?
In Budapest, an adult wristband costs HUF 2,200 and a child's wristband (valid for 6-18 year olds) costs HUF 1,000. Admission for children under 6 years of age is free of charge! Admission information for institutions outside the capital can be obtained directly from the institutions themselves.