Degree
PhD., habilitation
Department
Position: head of the department, professor
Location
Building A I. Floor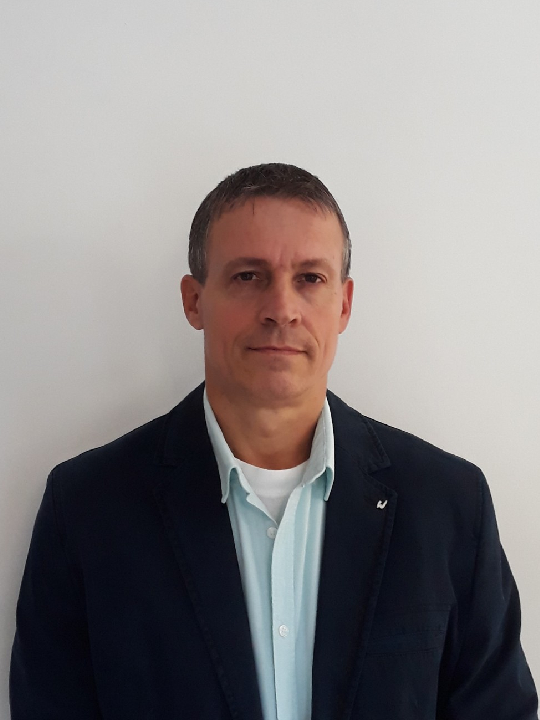 Introduction
Dr. Sándor Hornok has been working at the Department of Parasitology and Zoology of ÁTE since 1994, where he teaches parasitology and zoology in Hungarian and English. He wrote an independent note (2014: Protozoology) and is the first author of another note (2004: Zoology). He has published his research results in more than 140 technical articles, most of which he is the first or last author of. Its combined impact factor exceeds 330 and it had 300 co-authors from around 30 countries. In recognition of his PhD research work, he received the Szent-Ivány Youth Award in 1999. In 2014, the Hungarian Academy of Sciences awarded him the Bolyai plaque for the outstanding quality of his postdoctoral research. In the book "Ticks of Europe and North Africa" published by Springer in 2017, he wrote five chapters (tick characterization), including the one about the tick species Ixodes ariadnae, which he discovered and described.
Main research areas:
Parasitic ailments of domestic and wild animals (mainly ruminants, predators, birds, bats), their traditional, molecular biological and serological diagnostics.
Ecological study of arthropod vectors (e.g. ticks, ticks, fleas, lice) and the epidemiology of the pathogens they spread.
Progress
1994 – veterinary doctor
1998 – PhD
2008 – habilitation
2020 – MTA doctor
Professional organization membership
| | | |
| --- | --- | --- |
| Doctoral School Council | |  Member |
| The Veterinary Science Committee of the Hungarian Academy of Sciences | |  Member |
| Hungarian Society of Parasitologists | |  Member of the Board |
Number of thesis/TDK students to date: 18
PhD-students:
Dr. Flaisz Barbara
Dr. Szőke Krisztina
Dr. Tuska-Szalay Barbara
Dr. Keve Gergő
Publication list (Top10)
MTMT:  https://m2.mtmt.hu/gui2/?type=authors&mode=browse&sel=10003063
| | |
| --- | --- |
| 1. | Hornok S, Berkecz R, Sós E, Sándor AD, Körmöczi T, Solymosi N, Kontschán J, Hunyadi A. Arthropod molting hormones (ecdysteroids) are present in the blood of insectivorous bats. Mammal Review 2022, in press. |
| 2. | Hornok S, Szentiványi T, Takács N, Kovács ÁB, Glaizot O, Christe P, Fasel N, Gyuranecz M, Kontschán J. Latrocimicinae completes the phylogeny of Cimicidae: meeting old morphologic data rather than modern host phylogeny. Parasit Vectors. 2021 Sep 3;14(1):441. doi: 10.1186/s13071-021-04932-x. |
| 3. | Sándor AD, Mihalca AD, Domşa C, Péter Á, Hornok S. Argasid Ticks of Palearctic Bats: Distribution, Host Selection, and Zoonotic Importance. Front Vet Sci. 2021 Jun 22;8:684737. doi: 10.3389/fvets.2021.684737. |
| 4. | Hornok S, Meyer-Kayser E, Kontschán J, Takács N, Plantard O, Cullen S, Gaughran A, Szekeres S, Majoros G, Beck R, Boldogh SA, Horváth G, Kutasi C, Sándor AD. Morphology of Pholeoixodes species associated with carnivores in the western Palearctic: Pictorial key based on molecularly identified Ixodes (Ph.) canisuga, I. (Ph.) hexagonus and I. (Ph.) kaiseri males, nymphs and larvae. Ticks Tick Borne Dis. 2021 Jul;12(4):101715. doi: 10.1016/j.ttbdis.2021.101715. |
| 5. | Hornok S, Takács N, Sipos G, Morandini P, Sándor AD, Szekeres S, Grima A, Kontschán J. Urban emergence of Dermanyssus gallinae lineage L1 and Ornithonyssus sylviarum in Hungary: phylogenetic differentiation between the roles of migrating vs transported synanthropic birds. Parasit Vectors. 2021 Mar 8;14(1):147. doi: 10.1186/s13071-021-04643-3. |
| 6. | Hornok S, Kontschán J, Takács N, Chaber AL, Halajian A, Abichu G, Kamani J, Szekeres S, Plantard O. Molecular phylogeny of Amblyomma exornatum and Amblyomma transversale, with reinstatement of the genus Africaniella (Acari: Ixodidae) for the latter. Ticks Tick Borne Dis. 2020 Nov;11(6):101494. doi: 10.1016/j.ttbdis.2020.101494. |
| 7. | Hornok S, Boldogh SA, Takács N, Juhász A, Kontschán J, Földi D, Koleszár B, Morandini P, Gyuranecz M, Szekeres S. Anaplasmataceae closely related to Ehrlichia chaffeensis and Neorickettsia helminthoeca from birds in Central Europe, Hungary. Antonie Van Leeuwenhoek. 2020 Jul;113(7):1067-1073. doi: 10.1007/s10482-020-01415-4. |
| 8. | Hornok S, Takács N, Szekeres S, Szőke K, Kontschán J, Horváth G, Sugár L. DNA of Theileria orientalis, T. equi and T. capreoli in stable flies (Stomoxys calcitrans). Parasit Vectors. 2020 Apr 9;13(1):186. doi: 10.1186/s13071-020-04041-1. |
| 9. | Hornok S, Kováts D, Horváth G, Kontschán J, Farkas R. Checklist of the hard tick (Acari: Ixodidae) fauna of Hungary with emphasis on host-associations and the emergence of Rhipicephalus sanguineus. Exp Appl Acarol. 2020 Mar;80(3):311-328. doi: 10.1007/s10493-019-00461-6. |
| 10. | Hornok S, Csorba A, Kováts D, Csörgő T, Hunyadi A. Ecdysteroids are present in the blood of wild passerine birds. Sci Rep. 2019 Nov 18;9(1):17002. doi: 10.1038/s41598-019-53090-9. |