Department
Position: Research fellow
Department
Position: coordinator (International Studies)
Extension
+36 1 478 4100 / 8405
Location
Rottenbiller u. 50, 1st Floor, Room no. 32B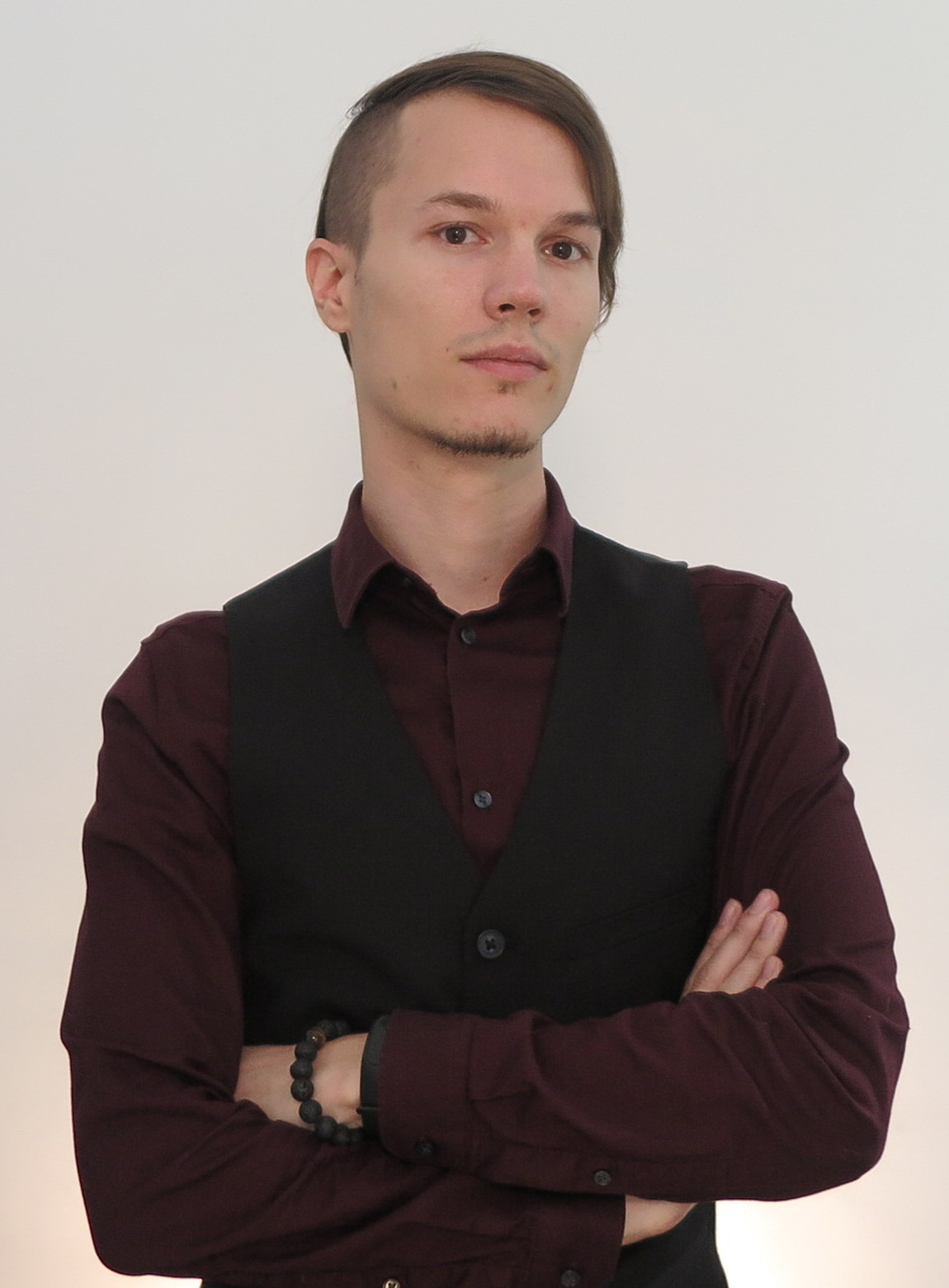 Introduction
I was born in 1987 in Budapest. After starting as a Biologist at the University of Szeged, I've transferred to Budapest (Eötvös Loránd University, Faculty of Science) where I've obtained my MSc degree as a Neurobiologist.
After getting my degree I've started to work here at the University of Veterinary Medicine, Budapest, currently as a research fellow. I give lectures and hold practical courses in Hungarian, English, and German, moreover I have some elective courses in the following topics: radiobiology, neurobiology, communication.
I received my PhD degree in 2018 here (at the University of Veterinary Medicine, Budapest), the main topic of my thesis is the effect of four well-known and widespread endocrine disruptors of different origins, and their effects on estrogen -, and thyroid receptors.
Additionally to my teaching and research obligations, I also closely work with the Secretariat for International Study-Programs and with the International Relations department as a coordinator of international studies.
Scientific activity

Glutamate receptors in the central nervous system (AMPA, NMDA, KAR)
Endocrine disruptor effects on human and animal development, physiology, hormonal regulation (bisphenol A, zearalenone, arsenic, camphor, ethinylestradiol)
Primary neural cell culture
Education
2005    Computer Operator
2011    Biology M.Sc., Structural and functional biology, Neurobiology; Eötvös Loránd University, Faculty of Science, Budapest
2018    PhD; University of Veterinary Medicine, Budapest
2022    Experimental toxicologist (ongoing); University of Veterinary Medicine, Budapest
Professional membership
Hungarian Neuroscience Society
Hungarian Physiological Society
Hungarian Cycling Club
 Number of theses / TDK students so far
16
List of publications (Top10)
MTMT: 10039543
(https://m2.mtmt.hu/gui2/?type=authors&mode=browse&sel=10039543)
Kiss DS., Jocsak G., Zsarnovszky A.: Az inzulin szerepe a táplálékfölvétel központi idegrendszeri szabályozásában, Magyar Állatorvosok Lapja/Hungarian Veterinary Journal, 134(10):635–640, 2012. (IF: 0.185)
Toth I., Kiss DS., Jocsak G., Somogyi V., Toronyi E., Bartha T., Frenyo VL., Horvath TL., Zsarnovszky A.: Estrogen- and Satiety State-Dependent Metabolic Lateralization in the Hypothalamus of Female Rats, PLoSONE, 10(9):e0137462, 2015. (IF: 3.234)
Kiss DS., Toth I., Jocsak G., Sterczer A., Bartha T., Frenyo VL., Zsarnovszky A.: Preparation of purified perikaryal and synaptosomal mitochondrial fractions from relatively small hypothalamic brain samples, MethodsX, 3:417–429, 2016. (IF: 1.34)
Jocsak G., Kiss DS., Toth I., Goszleth G., Bartha T., Frenyo LV., Horvath TL., Zsarnovszky A.: Comparison of Individual and Combined Effects of Four Endocrine Disruptors on Estrogen Receptor Beta Transcription in Cerebellar Cell Culture: The Modulatory Role of Estradiol and Triiodo-Thyronine, Int J Environ Res Public Health, 13(6). pii: E619. doi: 10.3390/ijerph13060619., 2016. (IF: 2.035)
Zsarnovszky A., Kiss DS., Jocsak G., Nemeth G.; Toth I., Horvath TL.: Thyroid hormone- and estrogen receptor interactions with natural ligands and endocrine disruptors in the cerebellum, Frontiers in Neuroendocrinology, 48:23-36, 2018. (IF: 9.425)
Kiss DS., Ioja E., Toth I., Barany Z., Jocsak G., Bartha T., Horvath TL., Zsarnovszky A.: Comparative analysis of zearalenone effects on thyroid receptor alpha (TRα) and beta (TRβ) expression in rat primary cerebellar cell cultures, International Journal of Molecular Sciences, 19(5). pii: E1440. doi: 10.3390/ijms19051440, 2018. (IF: 3.226)
Toth I., Jocsak G., Szilasi A., Kiss DS., Barany Z., Bartha T., Mandoki M.: Állatorvostudományok oktatása a digitális korszakban (Teaching veterinary medicine in the digital age), Magyar Állatorvosok Lapja/Hungarian Veterinary Journal, 140(4):697-703, 2018. (IF: 0.185)
Jocsak G., Ioja E, Kiss DS., Toth I., Barany Z., Bartha T., Frenyo VL., Zsarnovszky A.: Endocrine Disruptors Induced Distinct Expression of Thyroid and Estrogen Receptors in Rat versus Mouse Primary Cerebellar Cell Cultures, Brain Sci., 9(12), 359, 2019. (IF: 2.786)
Kiss DS., Toth I., Jocsak G., Barha T., Frenyo VL., Barany Z., Horvath TL., Zsarnovszky A.: Metabolic lateralization in the hypothalamus of male rats related to reproductive and satiety states. Reprod Sci., DOI: 10.1007/s43032-019-00131-3, 2020. (IF: 2.559)
Kiss DS., Toth I., Jocsak G., Barany Z., Barha T., Frenyo VL., Horvath TL., Zsarnovszky A..: Functional aspects of hypothalamic asymmetry. Brain Sci., 10(6),389, DOI: 10.3390/brainsci10060389, 2020. (IF: 3.332)