Are you interested in our University? Do you have questions you haven't asked yet? Do you have Instagram? Problem solved!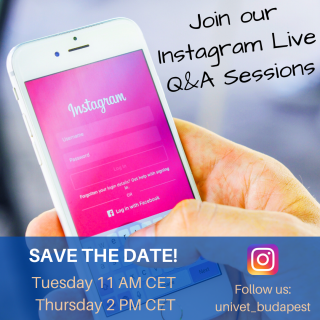 Hear directly from our Admission Officers, they will be live to give all the answers you need. Information sessions will cover the following topics: programme structure, admission, what you need to know about the university, student life, practical training, carrier opportunities and so on.
Submit your questions 24h before or during the live stream and the Admission Officer will answer it on the spot.
Don't miss it, follow us now!
Platform: Instagram
Time: every Tuesday at 11 AM and every Thursday at 2 PM CET
First sessions: 5 and 7 May