The largest nature exhibition of 2021 would not be complete without the booth of the University of Veterinary Medicine Budapest, where the past and the future come to life together. Visitors can learn about the history of veterinary medicine through pieces from the veterinary historical collection, get to know prominent figures from the past, and gain valuable knowledge in the field of animal welfare. We welcome the next generation, the youngest visitors, with a giant puzzle, stuffed animals, and a photo corner where they can put on a veterinary coat. Participants in our games can take home small animal-themed gifts as souvenirs.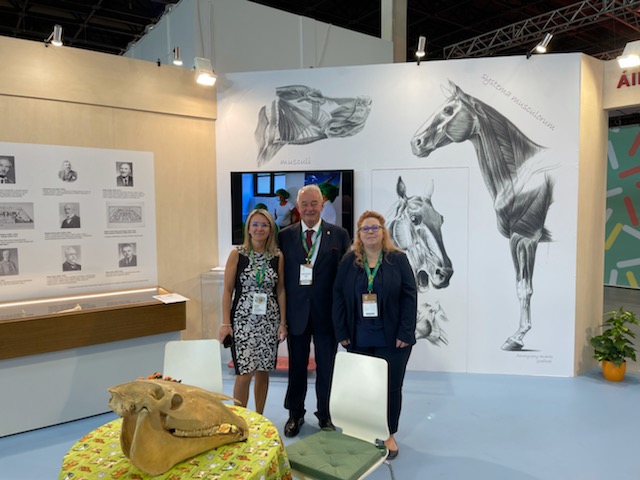 Throughout the entire area of HUNGEXPO, interactive exhibitions, equestrian shows, falconry, archery and dog demonstrations, a giant aquarium, and a gastronomic promenade await those interested in nature, wildlife and hunting.
The event takes place from September 25th to October 14th, 2021, every day between 10 am and 7 pm, at the HUNGEXPO area in Budapest.
Visit the booth of the University of Veterinary Medicine Budapest at Pavilion A, Booth 106C.
Ticket purchase: https://egyatermeszettel.jegy.hu/one-with-nature
For more information: https://onewithnature2021.org/
On October 1st, during the third day of the International Hunting and Game Management Conference, Dr. Péter Sótonyi served as the chairperson of the wildlife health section. Several current topics in wildlife health were discussed during the presentations.