Signed in October 2021, the purpose of the letters of intent is to develop the Chinese clinical veterinarian training programme by relying on the experience of the 235-year-old Hungarian veterinary education, with special regard to the medical treatment of pets, horses and farm animals as well as to launch joint scientific research projects and to help the exchange of scientific information between the institutions. The University of Veterinary Medicine Budapest welcomed the Chinese universities' cooperation initiative, which was implemented with the continuous support of the Hungarian Embassy in Beijing.
With its more than 120 years of history, strong agricultural and bioscience backgrounds, Huazhong Agricultural University is ranked No. 11 among China's higher education institutions. Signed by Rector Prof. Dr. Péter Sótonyi on behalf of the University of Veterinary Medicine Budapest and President Prof. Dr. LI Zhaohu on the part of Huazhong Agricultural University, the agreement aims to create exchange programmes to develop research and education processes and strengthen the relations between the researchers and the students of the two countries. The institutions are committed to incentivize the exchange of their graduate and PhD students as well as their lecturers and researchers in the future. Other common goals include sharing scientific information and materials as well as organizing research programmes and conferences.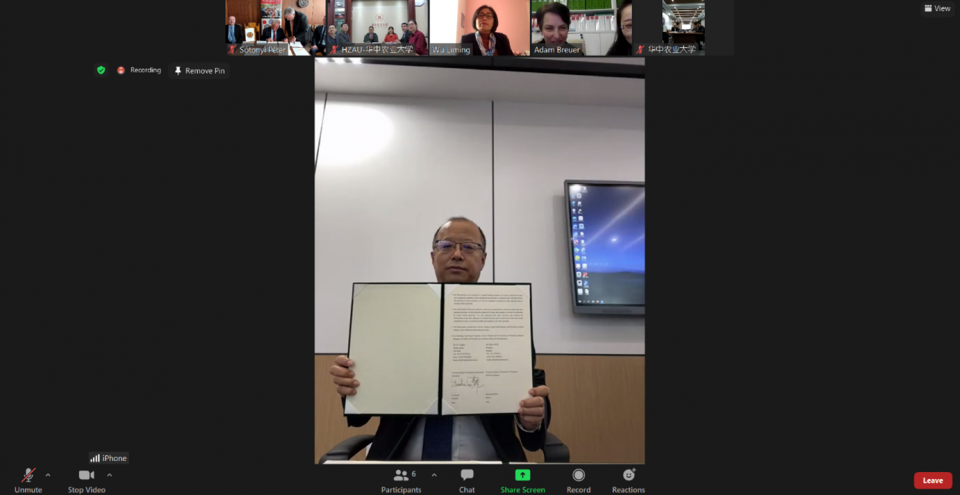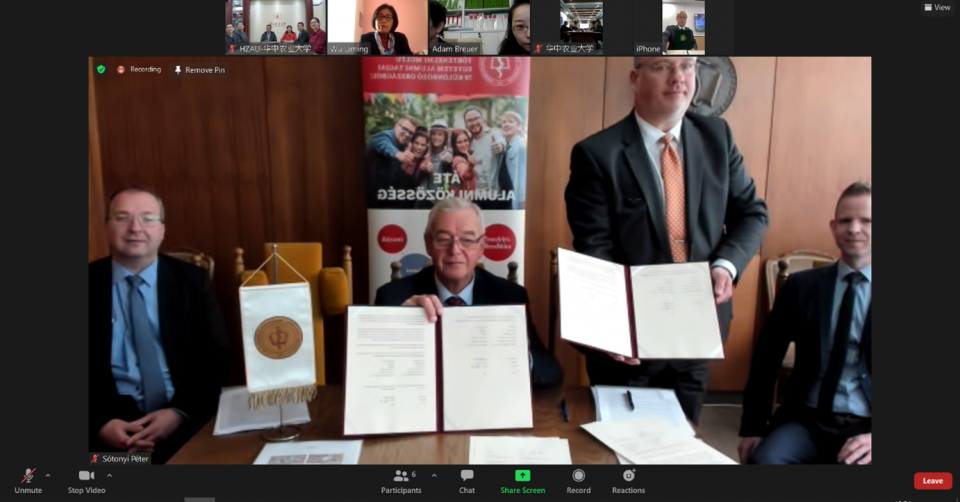 Beside Huazhong Agricultural University, Hainan University will also be partnered with the University of Veterinary Medicine Budapest. Hainan University was created in 2007 through the merger of two universities. At present, the institution has over 38,000 full-time students. The implementation of the cooperation is coordinated by Sanya Dongfangzhiguang International Culture and Education Co., which has nearly 20 years of experience in Chinese-international joint education programmes. The organization is dedicated to provide industrial incubation capabilities for Chinese and international universities by connecting governmental, industrial and private stakeholders. Signed by the three parties, i.e., Prof. Dr. Péter Sótonyi and Prof. Dr. Luo Qingming on behalf of the universities and Li Wenjia representing Sanya DFZG, the document states the intention of Hainan University and the University of Veterinary Medicine Budapest to implement exchange programmes and academic cooperation to strengthen the relations between the two universities.
The partners conducted their discussions online.