THE AI CHALLENGE IS OUR CHALLENGE
Our purpose with the AI Challenge is to get at least of 1% of society, that is 100,000 Hungarian citizens to learn the basics about Artificial Intelligence by completing an online course, whereas 1 million of them should be introduced to the technology via exhibits, events, brochures, contests and this website.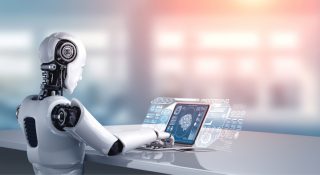 DIG DEEPER, COMPLETE THE AI CHALLENGE!
interactive contents
everyday and business use cases
learning path-based concept
doable in 2-3 hours
ABOUT THE COURSE
The course was drawn up by professionals of ELTE University. The currently available basic level course will be followed by specialized ones that will provide knowledge of a wider scope. Sign up for our notifications to be kept in the loop! Stay tuned for the English version and follow @Mesterséges Intelligencia Koalíció (AI Coalition) on Social Media!
PEAK