After the Proof of Concept program was announced several times for UVMB lecturers, researchers and PhD students, now graduate students could also apply with their ideas in the initial phase, and advance with their innovative ideas at a stage closer to commercial use. A total of 13 students applied with 6 projects (students could apply individually or in teams), of which three ideas won a total of 1 million HUF each to move forward. Mentors supported the applicant students in the preparation for the personal presentation. Kata Baranyi is developing a mobile application for dog and cat owners, Elias Schwab would bring a uniquely formulated product to the market that improves dental hygiene for dogs, while the idea of Jad Zouein, Lara Yaghi and Yara Sfeir is aimed at using microalgae as a feed additive.
Congratulations to the students who participated and who achieved the position!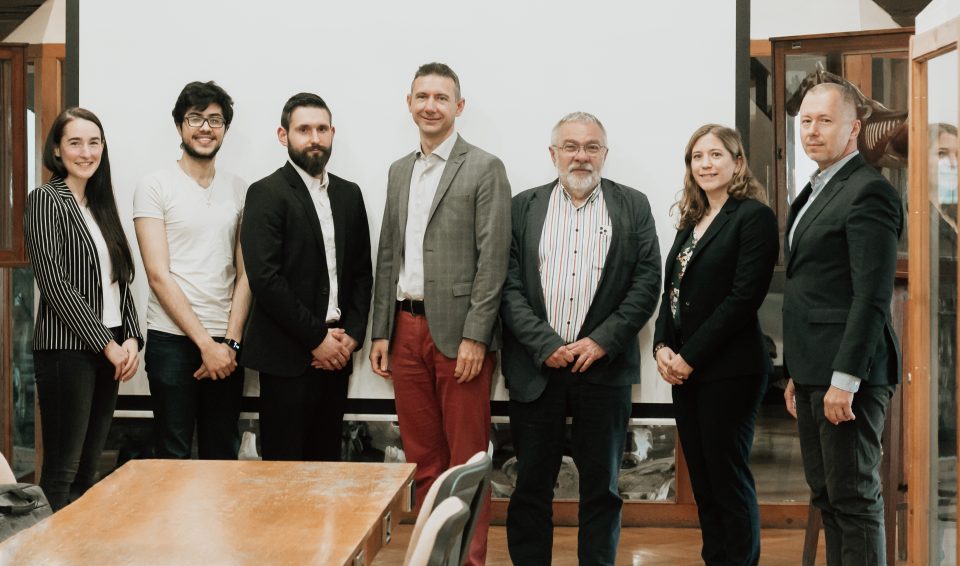 The majority of the jury consisted of external members, including a representatives of an industrial professionals: Dr. Zsófia Bata, head of research at Dr. Bata Zrt., László Korányi, advisor to the Ministry of Culture and Innovation, Dr. Gábor Lorászkó, honorary university associate professor, managing director of ÁTE Innovation Kft.
In addition to spreading the innovative approach among students, the Proof of Concept program announced for students can also play a role in ensuring the future supply of researchers at UVMB.
The program has been implemented with the support provided by the Ministry of Culture and Innovation of Hungary from the National Research, Development and Innovation Fund, financed under the University Innovation Ecosystem (2019-1.2.1-EGYETEMI-ÖKO-2019-00010) project.