Individual (1:1) counseling aims to help participants to overcome stress, emotional problems, interpersonal conflicts or troublesome habits or simply help them to expand their self-awareness.
Counseling generally works with clients on the following issues: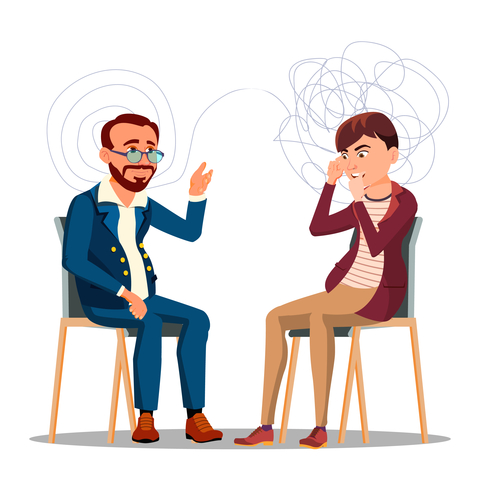 Living in Hungary (anomalies derived from living abroad)
Learning difficulties/problems with school performance
Guidance counseling/career orientation
Parent-teacher, teacher-student relational conflict, and problems
Trauma recovery (e.g.: grief, loss)
Feeling sad
Eating concerns
Feeling anxious or guilty
Mobbing (when two or more people gang up against someone causing psychological torment)
Relationship issues
Alcohol/drug/smoking reduction (prevention)
Life changes/transition
Improvement of Self-Esteem and Confidence
Manage stress
Boundary issues
Work-life balance issues
Searching for meaning in life (e.g.: spiritually)
Screening for referrals to local psychiatric care or out-patient state/private MH services
How does counseling help? It could guide people to:
Understand the behaviors, emotions, and ideas that contribute to the condition. Understand and identify life problems or events (such as a major illness, a death in the family, a loss of a job or a divorce) that contribute to their illness and help them understand which aspects of those problems they may be able to solve or improve. Regain a sense of control and pleasure in life. Learn coping techniques and problem-solving skills.
The process of a counseling session:
In an individual setting, one client and one counselor talk together in a private room. The effectiveness of therapy greatly depends on the client's active participation. It requires time, effort, and regularity! Short-term therapy usually begins with the identification of issues and problems (during the first session.) It is followed by the establishment of goals and objectives by the client. The work involves regular meetings at the same time, same place every week or two weeks. In most cases, the length of the counseling process will be agreed upon between the client(s) and the counselor (up to 6-8 sessions per student.) What happens during a session is usually considered confidential to the people in that session.
See the booking and availability of counselors on the counseling main page!