With the purpose of establishing a tradition, the 1st Conference of the European College of Animal Reproduction (ECAR) was held in Vienna between the 4th and 6th of July 2019. The conference was hosted by the University of Veterinary Medicine, Vienna.
It is an honour for us to announce that the second ECAR conference will be held at the University of Veterinary Medicine Budapest.
DEAR COLLEAGUES, DEAR RESIDENTS,
DUE THE THE PRESENT SITUATION CAUSED BY COVID-19 VIRUS AND IT'S SPREAD ACCROSS EUROPE, THE ECAR BOARD AND THE LOCAL ORGANISING COMITTEE DECIDED TO POSTPONE THE EVENT TO 2021.
OUR INVITED SPEAKERS STATED THAT THEY WILL COME AND HAVE THEIR LECTURES AT THE CONFERENCE IN 2021 AS PLANNED, SO EVERYTHING WILL BE POSTPONED TO NEXT YEAR.
THE NEW DATES WILL BE ANNOUNCED SOON.
WE HOPE THAT ALL OF YOU ARE SAFE AND STAY HEALTHY!
SEE YOU IN BUDAPEST NEXT YEAR!
ABSTRACT SUBMISSION & REGISTRATION ARE NOW OPEN!
Important dates:
Scientific abstracts for oral or poster presentations can be submitted until 30th April.
Early bird deadline is 30th April.
The Symposium and Summer School are organised by the team of the Department of Reproduction and Obstetrics at the University of Veterinary Medicine Budapest.
We are looking forward to meet you in Budapest for the second ECAR Symposium.
INVITED SPEAKERS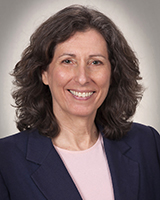 KATRIN HINRICHS, DVM, PhD, ACT Diplomat, University of Pennsylvania, USA
Title: Research and clinical advances in equine assisted reproduction
Katrin Hinrichs is Professor and Chair of the Department of Clinical Studies New Bolton Center at the University of Pennsylvania's School of Veterinary Medicine.  Her research focuses on assisted reproduction in the horse, exploring aspects both of basic biology and clinically-applicable technology.  Dr. Hinrichs' laboratory produced the first cloned foal in North America and developed many of the techniques that have supported the growth of ICSI and in vitro embryo production as a clinical tool for equine reproductive management worldwide.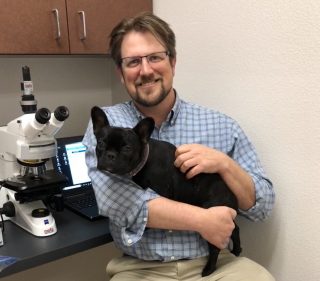 BRUCE W. CHRISTENSEN, DVM, MS, PhD, ACT Diplomat, Kokopelli Assisted Reproductive Services, USA
Title: Spaying and neutering: how? when? why? Breed and age-specific medical risks
Dr. Christensen graduated from Cornell University College of Veterinary Medicine in 2002. He completed a Theriogenology residency and Masters degree in Reproductive Physiology at the University of Florida in 2007. He has worked in private practice in Australia, been a university professor in Theriogenology departments at both Iowa State University and the University of California, Davis. He currently runs his own private practice in California, Kokopelli Assisted Reproductive Services, where he provides theriogenology services for dogs and horses. He is a Diplomate of the American College of Theriogenologists, the author of numerous journal articles and book chapters.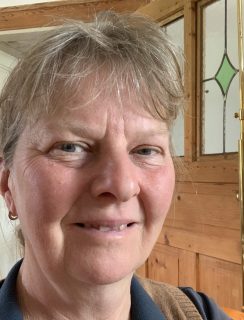 CHRISTINE AURICH, DVM, PhD, ECAR Diplomate, Vet Med Uni, Vienna, Austria
Title: Influence of early post-ovulatory progestin concentration on development of the equine conceptus
DVM Hannover Veterinary School, Germany, 1990; Doctor med vet Hannover Veterinary School, Germany, 1992; Habilitation Hannover Veterinary School, Germany, 1997. Head of Centre for Artificial Insemination and Embryo Transfer and of the Graf Lehndorff Institute for Equine Science, University for Veterinary Sciences, Vienna, Austria; Diplomate of the European College of Animal Reproduction (ECAR); Chair of the Scientific Board of the International Symposium on Stallion Reproduction; Member and designated chair of the Scientific Board of the International Symposium on Equine Reproduction. Associate Editor for the journal Animal Reproduction Science. Current research is directed on the establishment of early pregnancy, late pregnancy and parturition as well as gamete and embryo preservation in domestic animals with main emphasis on the equine species.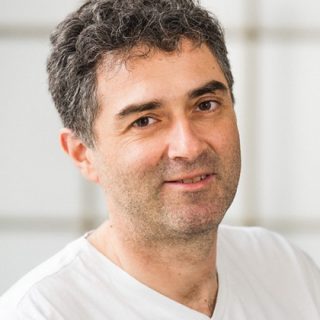 ENDRE SÓS, DVM, PhD, Dipl. ECZM (Zoo Health Management)
ASSISTED REPRODUCTION IN ZOO ANIMALS
Endre graduated at the University of Veterinary Science in Budapest in 1995 and immediately started as a zoo veterinarian in the same year at the Budapest Zoo and Botanical Garden, where he is currently the Director of Veterinary Services and Conservation. Together with his team they are the official veterinarians in numerous current and former Life Plus conservation programs, dealing with the Hungarian meadow viper, Imperial Eagle and endangered rodents of Hungary. He is also involved in the conservation medicine of other high profile species, such as the Przewalski's horse, Eurasian otter and the Eurasian beaver. He is one of the vet advisors in the Elephant TAG, Przewalski's horse EEP and Red panda EEP. Currently, he is the Vice-Chairman of the Hungarian Association of Zoo and Wildlife Veterinarians (EAZWV Hungarian Section) and the EAZWV itself. He owns a DESMAN (Diploma on Endangered Species Management, issued by the University of Canterbury, Kent and completed in Durrell Wildlife Preservation Trust), and have the titles of a Hungarian Specialist in Companion Animal Medicine and a Hungarian Specialist in Exotic Animal Medicine. He completed a PhD in Great Bustard medicine and became a Diplomate of the European College of Zoological Medicine (Zoo Health Management) in 2012.

KATARINA JEWGENOW, DVM, PhD, Leibnitz-Institute for Zoo- and Wildlife Research, Berlin, Germany
Title: Basic research on reproduction is essential for conservation breeding: the Iberian lynx case
Dr. Katarina Jewgenow is the head of the department Reproduction Biology and the deputy director of Leibniz-Institute for Zoo and Wildlife Research (IZW), Germany's primary institution for biodiversity and conservation research. In addition, she is appointed as a Professor at Humboldt-University Berlin, the faculty of life science. She received a diploma in Medical Biology from 2nd Moscow State Medical Institute, Moscow, Russia. She started her scientific carrier at the Institute for Mammalian Research at the Academy of Science of GDR in Berlin. She was involved in the production of the first in-vitro-calf produced in Europe in 1984. Since 1992 she has been employed as a senior scientist at the IZW (Department of Reproduction Biology, Leibniz-Institute for Zoo and Wildlife Research, Humboldt-University Berlin, Faculty of Life Science, Berlin, Germany).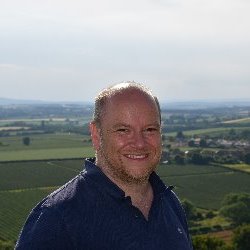 ADAM DUNSTEN MARTIN, Diplomate of ECAR, Faculty of Veterinary Medicine, Norwegian University of Life Sciences, Oslo, Norway
PRODUCTION AND REPRODUCTION IN CATTLE
Adam graduated as a veterinary surgeon from the University of Liverpool in 2001. Initially he began working for the UK government to assist in the control of Foot and Mouth Disease. After this he spent five years working in private large animal practice on the Welsh/English border. In 2006 Adam moved to Norway to undertake a residency in ruminant reproduction and herd health at the Norwegian University of Life Sciences. Adam has remained employed at the University since then and is currently employed as an associate professor with responsibility for obstetrics and herd health.
TOPIC: Production and reproduction in cattle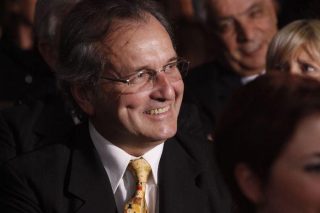 CARLOS J. MUNAR, DVM, Munar and Associados, La Plata, Argentina
Title: Comparison between traditional ET and OPU-IVF, how to integrate the two techniques: experience of Argentina
Founding partner of Munar y Asociados S.A. company of services in technologies of the reproduction in bovines. Since 1982 it has made more than 165,000 embryo transfers in cattle, in approximately 500 livestock farms.
Embryo Transfer Projects, embryo exports and technology transfer carried out in Argentina, the United States, Canada, Brazil, Uruguay, Paraguay, Bolivia, Peru, Colombia, Panama, Venezuela, Armenia (former USSR), Spain, France, Scotland , Portugal, China, Israel and Nigeria. Member of IETS since 1981. Member of AETA: American Embryo Transfer Association (1981-1986). Member of SATE:  Argentine Society of Embryo Technologies. Member of CABIA: Argentine Chamber of Artificial Insemination since 1984. Member of FAGB: Argentine Forum of Bovine Genetics since 2004.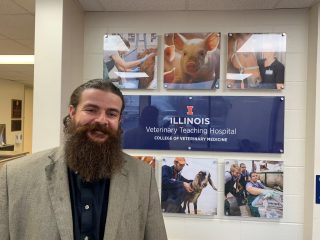 IGOR CANISSO, DVM, PhD, ACT Diplomat, ECAR Diplomate, College of Veterinary Medicine, University of Illinois, USA
Title: Novel aspects of equine placentitis
Dr. Canisso obtained his DVM degree from the Federal University of Parana, Brazil, and then he spent about five years in private practice working with large animals. He obtained a master's degree in Animal Reproduction from the Federal University of Vicosa, Brazil. Then, he was a visiting scholar at Aberystwyth University in the United Kingdom. After that, he completed a Theriogenology Residency at Cornell University in Ithaca, New York. Following his residency, he moved to the University of Kentucky to obtain a Ph.D. degree in Equine Reproduction with a focus on Equine Placentitis. He is a Diplomate by both the American College of Theriogenologists and the European College of Animal Reproduction. After completion of his Ph.D., he moved to the College of Veterinary Medicine at the University of Illinois Urbana-Champaign to become an Assistant Professor of Theriogenology, where he spends half of his time working in the Equine Theriogenology Service at the Illinois Veterinary Teaching, and the other half doing teaching, research and mentoring veterinary students, ACT & ECAR residents, veterinary interns, MS and Ph.D. students. Starting in July, he will become an Associate Professor of Theriogenology. His main research focus lies on equine perinatology, stallion reproduction, and endometritis. He has published close to 90 peer review manuscripts in Animal Reproduction. Currently, he is co-writing and co-editing a book called "Equine Neonatology, Perinatology, and Surgery," being published by Wiley & Blackwell.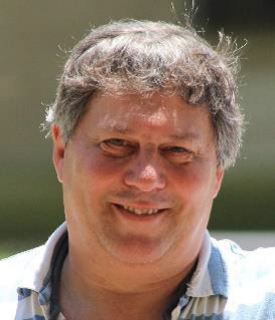 RODOLFO LUZBEL de la SOTA, DVM, PhD, ECAR Diplomate, Faculty of Veterinary Sciences, National University of La Plata, Argentina
BOVINE ENDOMETRITIS
Rodolfo Luzbel de la Sota received his veterinary degree from the Faculty of Veterinary Sciences, National University of La Plata in 1983. After graduation he worked for 3 years as Research Fellow of the National Research Council of Argentina on mastitis control in dairy farms. In 1987 he enrolled in the Master's program of the Dairy Science Department at the University of Florida, USA.
His main areas of research interest and expertise include management of the estrous cycle, early pregnancy diagnosis, resynchronization and fixed time insemination of open beef and dairy cows and diagnosis and management of endometritis to maximize uterine health and reproductive performance in dairy cows.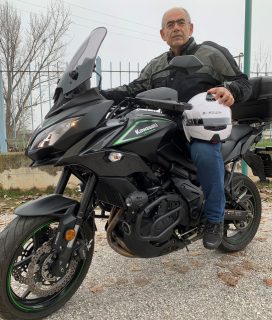 GEORGIOS S. AMIRIDIS, DVM, MSc, PhD, ECBHM Diplomate, ECAR Diplomate, University of Thessaly, Karditsa, Greece
Title: Impact of summer heat stress on production and fertility of dairy cattle: lessons learned from Greece
Georgios S Amiridis graduated (1986) from Thessaloniki Vet School, attained his PhD from Glasgow Vet School (1996), and he is diplomat of ECAR and ECBHM.  In 1998 he joined the Veterinary Faculty of the University of Thessaly, at which he is currently Professor and head of the Department of Obstetrics and Reproduction.   Dr Amiridis has published more than 70 scientific papers in the field of ruminants' reproduction, he has supervised 8 PhD theses and he has been the project leader of 15 research projects.
Local Organising Committee
Head – Prof Dr Sandor CSEH