Summer School for Residents
This year's summer school will focus on Mock exam and different significant sessions in domestic and zoo animal reproduction.
The 2 days event is organised by ECAR and the LOC of 2nd ECAR Symposium.
Time: 5th-6th August 2020
Venue: University of Veterinary Medicine Budapest
The programme can be downloaded here:
Admission fee of the 2-day summer school is 150 Euro (including lectures, coffee breaks, lunch and welcome evening) which should be paid via bank transfer (detailed info will be sent via email).
If you would like to register or have questions about this event please contact Dr Boglarka VINCZE ([Click to see email]).
See you in Budapest!
INVITED SPEAKERS FOR THE SUMMER SCHOOL
DOMESTIC ANIMAL SESSIONS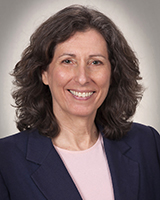 KATRIN HINRICHS
Katrin Hinrichs is Professor and Chair of the Department of Clinical Studies New Bolton Center at the University of Pennsylvania's School of Veterinary Medicine.  Her research focuses on assisted reproduction in the horse, exploring aspects both of basic biology and clinically-applicable technology.  Dr. Hinrichs' laboratory produced the first cloned foal in North America and developed many of the techniques that have supported the growth of ICSI and in vitro embryo production as a clinical tool for equine reproductive management worldwide.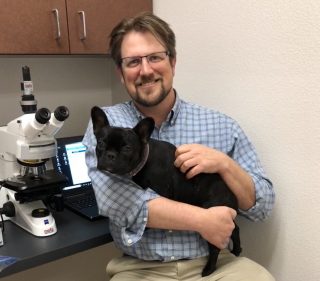 BRUCE W. CHRISTENSEN
Dr. Christensen graduated from Cornell University College of Veterinary Medicine in 2002. He completed a Theriogenology residency and Masters degree in Reproductive Physiology at the University of Florida in 2007. He has worked in private practice in Australia, been a university professor in Theriogenology departments at both Iowa State University and the University of California, Davis. He currently runs his own private practice in California, Kokopelli Assisted Reproductive Services, where he provides theriogenology services for dogs and horses. He is a Diplomate of the American College of Theriogenologists, the author of numerous journal articles and book chapters.
OLLI PELTRONIEMI
MARIJKE BELTMAN
CHRISTIANE OTZDORFF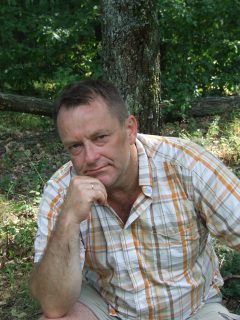 FERENC BASKA
DVM, PhD, Dipl ECAAH (Aquatic Animal Health)
Domestic animal and fish pathology and fish parasitology lectures at different Universities (Hungary, Germany, Israel, Austria, Iran etc.) for 21 years. During the years of teaching I have been responsible for many scientific and teaching projects in Hungary and abroad.
Associate professor, head of the Fish pathology unit and laboratory at University of Veterinary Medicine Budapest.
SANDOR CSEH
ZOO ANIMAL SESSION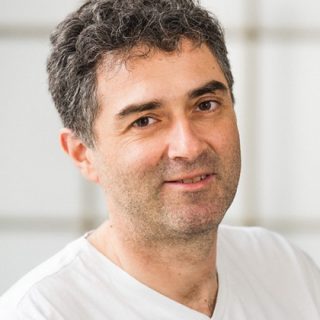 ENDRE SÓS, DVM, PhD, Dipl. ECZM (Zoo Health Management)
Endre graduated at the University of Veterinary Science in Budapest in 1995 and immediately started as a zoo veterinarian in the same year at the Budapest Zoo and Botanical Garden, where he is currently the Director of Veterinary Services and Conservation. Together with his team they are the official veterinarians in numerous current and former Life Plus conservation programs, dealing with the Hungarian meadow viper, Imperial Eagle and endangered rodents of Hungary. He is also involved in the conservation medicine of other high profile species, such as the Przewalski's horse, Eurasian otter and the Eurasian beaver. He is one of the vet advisors in the Elephant TAG, Przewalski's horse EEP and Red panda EEP. Currently, he is the Vice-Chairman of the Hungarian Association of Zoo and Wildlife Veterinarians (EAZWV Hungarian Section) and the EAZWV itself. He owns a DESMAN (Diploma on Endangered Species Management, issued by the University of Canterbury, Kent and completed in Durrell Wildlife Preservation Trust), and have the titles of a Hungarian Specialist in Companion Animal Medicine and a Hungarian Specialist in Exotic Animal Medicine. He completed a PhD in Great Bustard medicine and became a Diplomate of the European College of Zoological Medicine (Zoo Health Management) in 2012.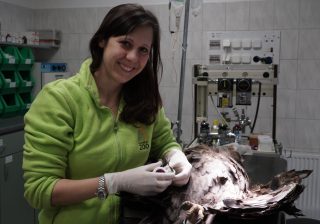 VIKITÓRIA SÓS-KOROKNAI DVM
Viktoria graduated from the University of Veterinary Medicine in
Budapest in 2013. She has been working as a full-time staff veterinarian
at the Budapest Zoo and Botanical Garden since January 2014. In 2016,
she obtained her North American Certificate of Qualification, and in
2017, she became accredited as an Exotic Animal Specialist by the
Hungarian Veterinary Chamber. She is currently juggling work, her 2 kids
and her PhD in raptor medicine.